It's a tent pole of clean beauty: sulfate-free shampoos. Sulfates, which includes sodium lauryl sulfate and sodium laureth sulfate, are what gives traditional shampoos that sudsy lather. However, they are highly stripping of your scalp's natural oils, can disrupt the delicate scalp microbiome, trigger skin conditions like dermatitis, and can contribute to frizz, physical damage, and fading of hair dye. 
Another issue with sulfate-free shampoos is people try to apply them as you would a normal shampoo. Read: Plop it right on your head and expect it to lather. Sulfate-free options need a bit more tending to—to learn more, read about how you should actually be shampooing your hair (as well as how often). And also, lathering is not an indication of effectiveness. Think about your face washes for a moment: You know that an oil, cream, or balm cleanser can be just as effective at washing your face as a sudsy one.
Read on below to find your new favorite sulfate-free shampoo. 
Virtue Labs Recovery Shampoo
This brand uses a proprietary keratin complex that was originally developed for medical uses (i.e., help heal wounds, burns, and so on). When used in hair care, it's more compatible with your own keratin, the protein that makes up hair, than other synthetic versions. Essentially, your own hair mistakes this keratin blend for its own, helping mend damage. The result is restored and repaired hair. And it just so happens to not have sulfates either. 
Recovery Shampoo, Virtue Labs ($38)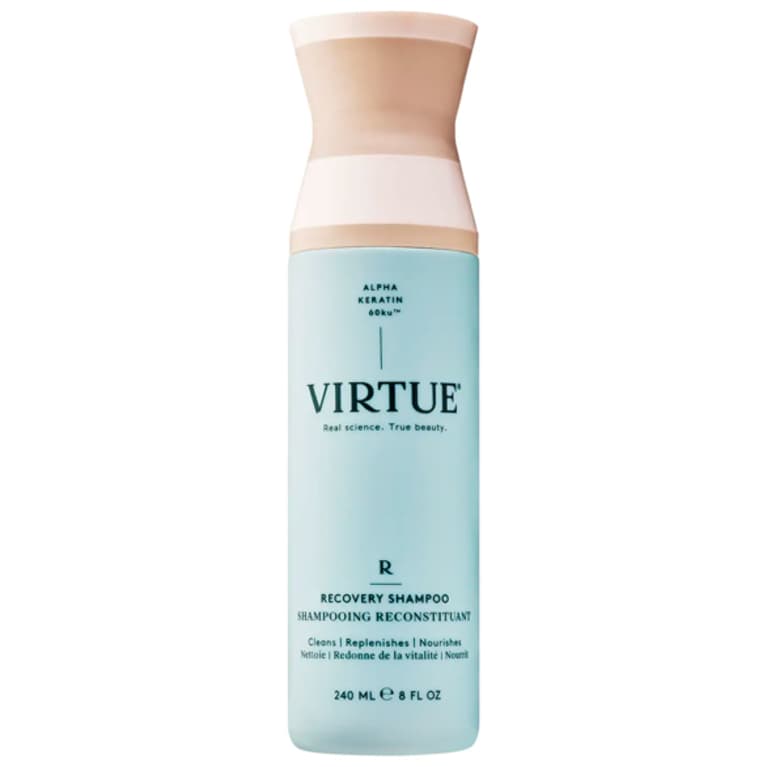 Virtue Labs
Josh Rosebrook Nourish Shampoo
This classic natural brand is beloved by clean beauty fans. This option contains rich plant oils and herbal infusions (calendula, rose hip, dandelion to name a few) to help your hair and scalp retain moisture, and therefore shine. It contains black soap and saponified coconut oil, though, so don't worry: It offers a thorough clean too. 
Nourish Shampoo, Josh Rosebrook ($33)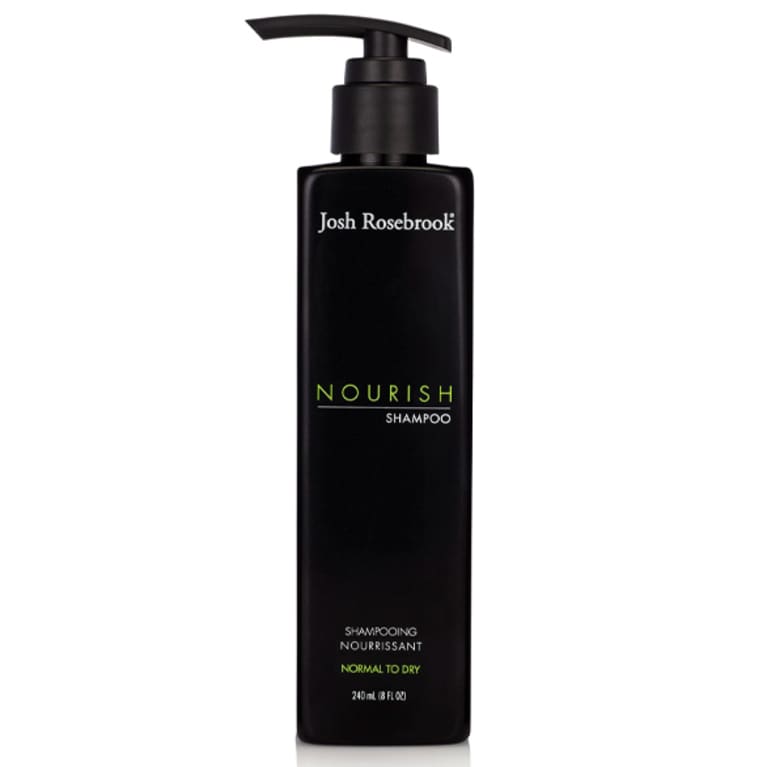 Josh Rosebrook
Pipette Calming Shampoo Body Wash
A baby shampoo this may be, but don't let that deter you from the formula—especially if you have sensitive skin. It's made with gentle and plant-derived ingredients to hydrate skin, hair, and most notably the scalp. The scalp is a very delicate place, and many people have inflammation issues in the area (check out the signs here). If that's you, consider switching to an ultra-safe, easy shampoo. 
Calming Shampoo Body Wash, Pipette ($12)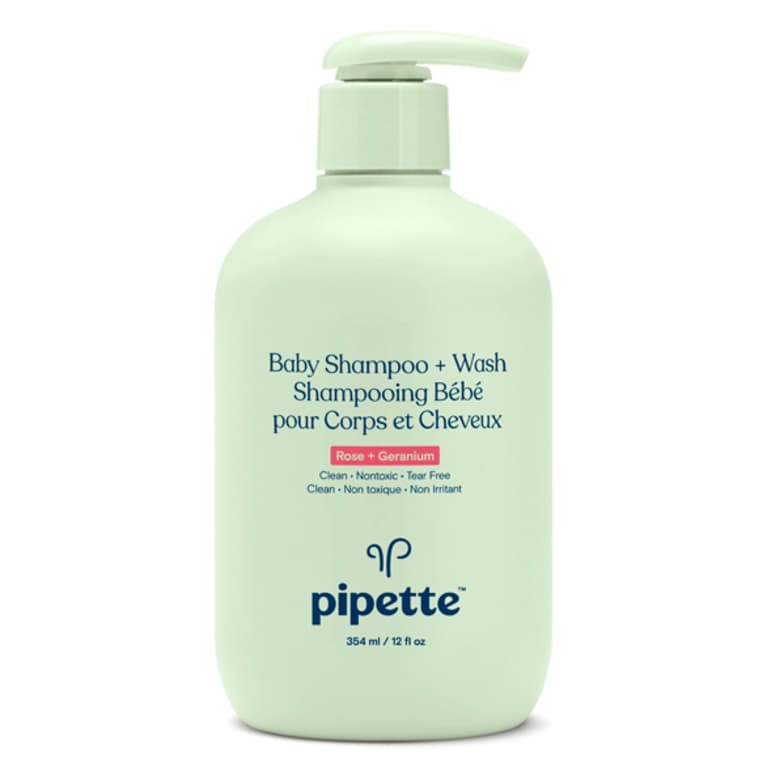 Pipette
Dae Daily Shampoo
This very cool, new, clean hair care brand combines hibiscus flower extract, aloe vera, and false daisy extract in their formula. Hibiscus, here, acts as an additional cleansing agent that naturally exfoliates and stimulates the hair follicle. Aloe hydrates the strands (and contains the antioxidant vitamins C and E ). Finally the false daisy extract has antimicrobial properties to tend to flakes and irritation. All in all, a well-rounded formula. 
Daily Shampoo, Dae ($24)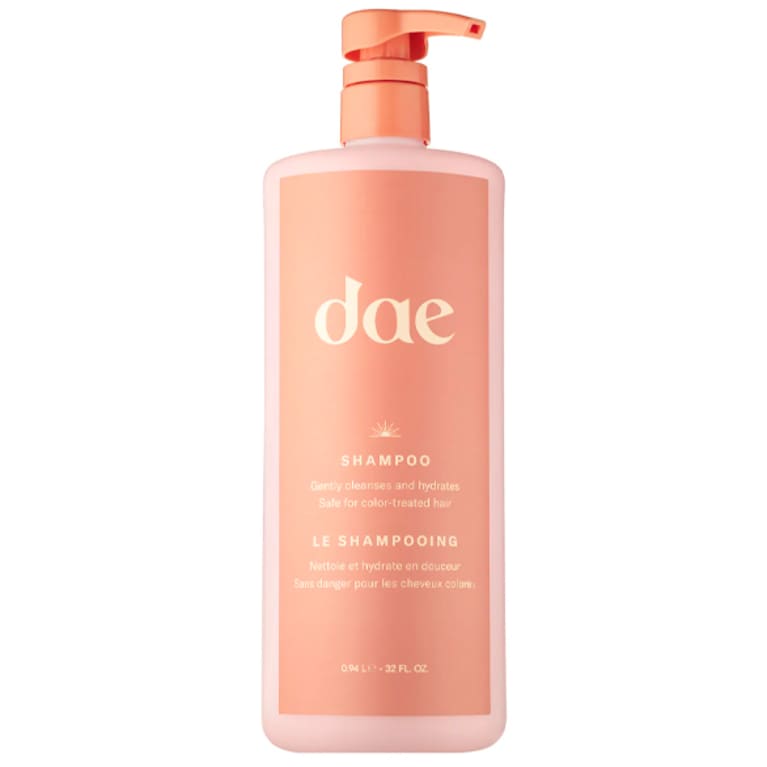 Dae
Together Beauty Love Lather Moisture Shampoo
This brand is one of the most sophisticated, highest-performing natural hair care products we've seen. The 98% natural shampoo is no exception. It's made with coconut, quinoa, and baobob extracts and leaves you with full, shiny, healthy hair. Not to mention the scent: It's a blend of coconut milk, white lavender, fresh balsam, and jasmine. 
Love Lather Moisture Shampoo, Together Beauty ($29)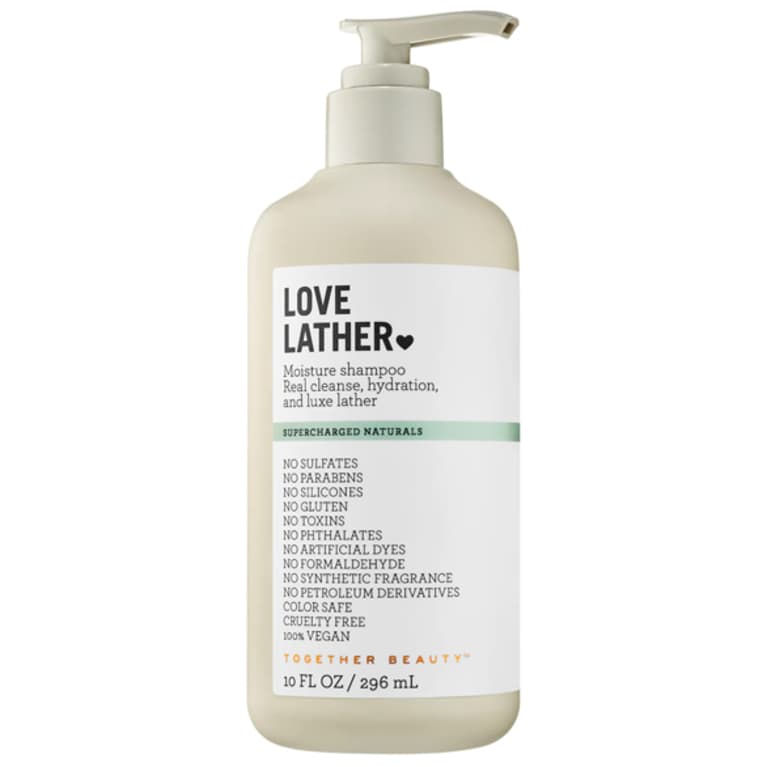 Together Beauty
Living Proof Perfect Hair Day (PhD) Shampoo
Certainly not natural, but this brand is sulfate-, silicone-, paraben-, and phthalate-free, so it makes our list regardless. The shampoo is ideal if you're looking for smooth, shiny, clean, professional-looking hair. Why? Their patented Healthy Hair Molecule, which acts as a weightless, invisible shield that keeps hair looking top-notch post-shower. 
Perfect Hair Day (PhD) Shampoo, Living Proof ($29)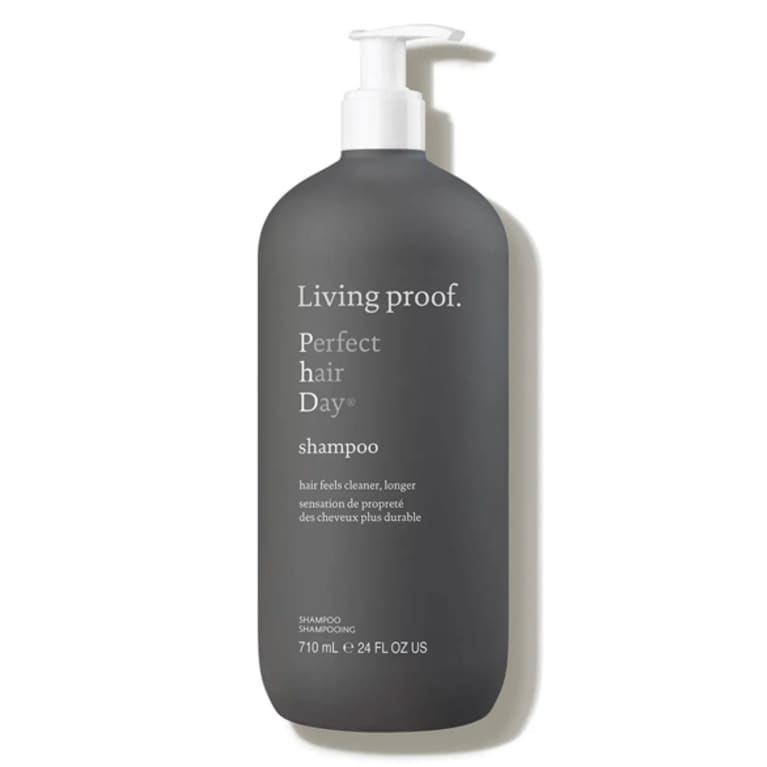 Living Proof
SEEN Shampoo in Fragrance-Free
This brand was developed by dermatologists to help patients whose normal hair care was causing them to break out on their scalp, face, and body. Sound too clinical? Trust us, it's not. (Or just take a peek at the packaging—clearly it's a brand that still tries to have fun while performing.) The formula won't clog pores, nor will it irritate the skin, and it's fragrance-free, if you're sensitive to that. 
Shampoo in Fragrance-Free, SEEN ($29)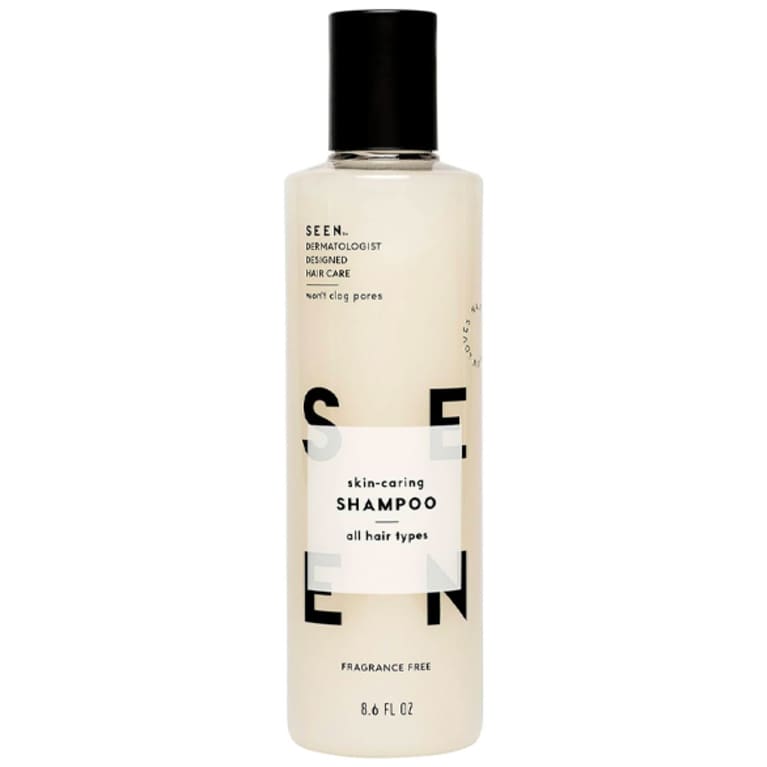 SEEN Hair Care
OGX Nourishing Coconut Milk Shampoo
Coconut milk may be a staple for your kitchen but it turns out it's also nourishing for hair too—it will soften and nurture strands. It also contains a whipped egg white protein complex that helps straighten and revitalize tresses.  
Nourishing Coconut Milk Shampoo, OGX ($6.49)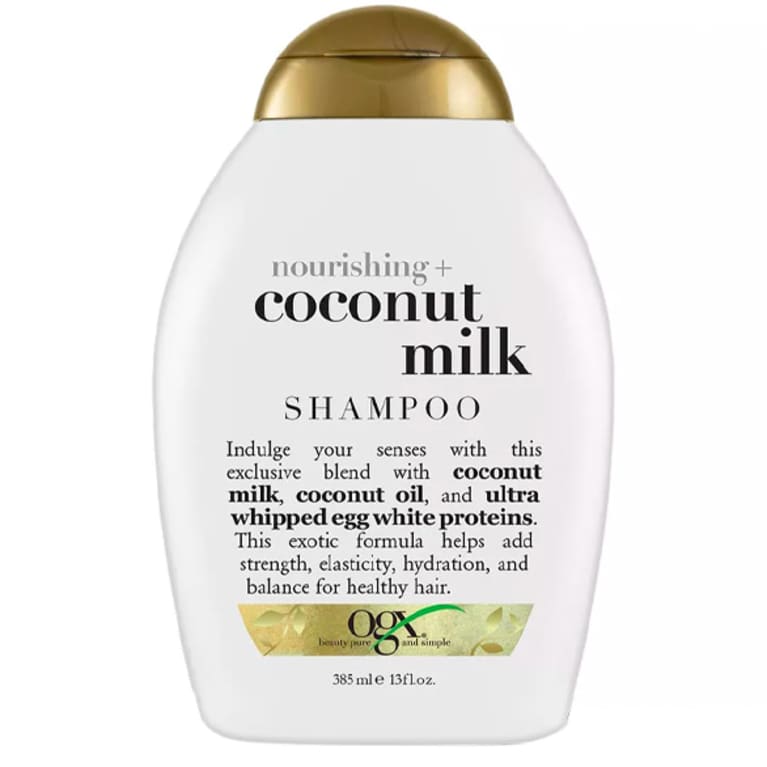 OGX
True Botanicals Nourishing Shampoo
Love antioxidants for your skin? Well, who doesn't? They fight free radicals, tame inflammation, and just generally keep us healthy. Well, they do the same for hair and scalp. This is important, as free radicals can cause a host of hair issues, like graying and thinning. Well, this option is chock-full of them. 
Nourishing Shampoo, True Botanicals ($34)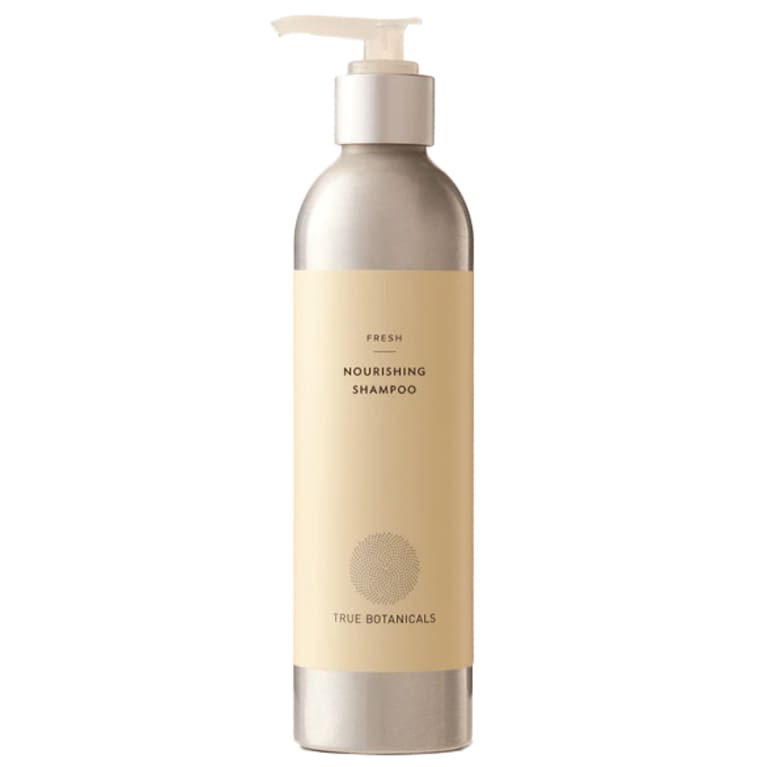 True Botanicals
Moroccanoil Blonde Perfecting Purple Shampoo
If you lighten your hair in any way, you know how precious a good shampoo is. Too harsh a wash and soon your color begins to fade or turn brassy. That's why colorists often advise you to have a pigmented shampoo handy. This new one has a dense, rich purple hue to color-correct orange undertones. 
Blonde Perfecting Purple Shampoo, Moroccanoil ($24)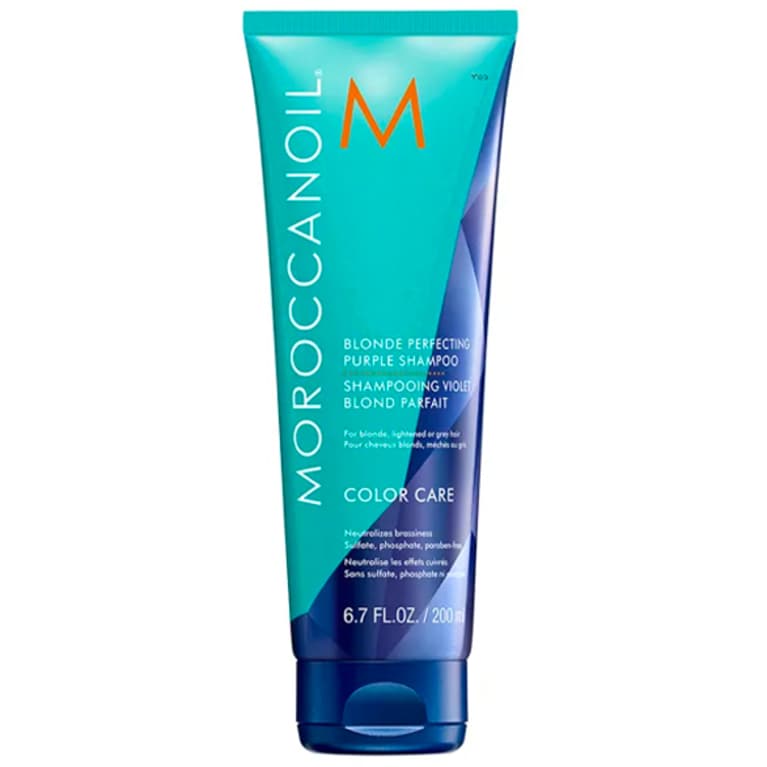 Moroccanoil
FEKKAI Brilliant Gloss Shampoo
This brand has recently relaunched as a natural-leaning, clean option that we love. They have a few collections to pick from, but this one is for any who are looking for that megawatt luster a traditional shampoo can give you. This has the same performance, with so many good-for-you ingredients.  
Brilliant Gloss Shampoo, FEKKAI ($20)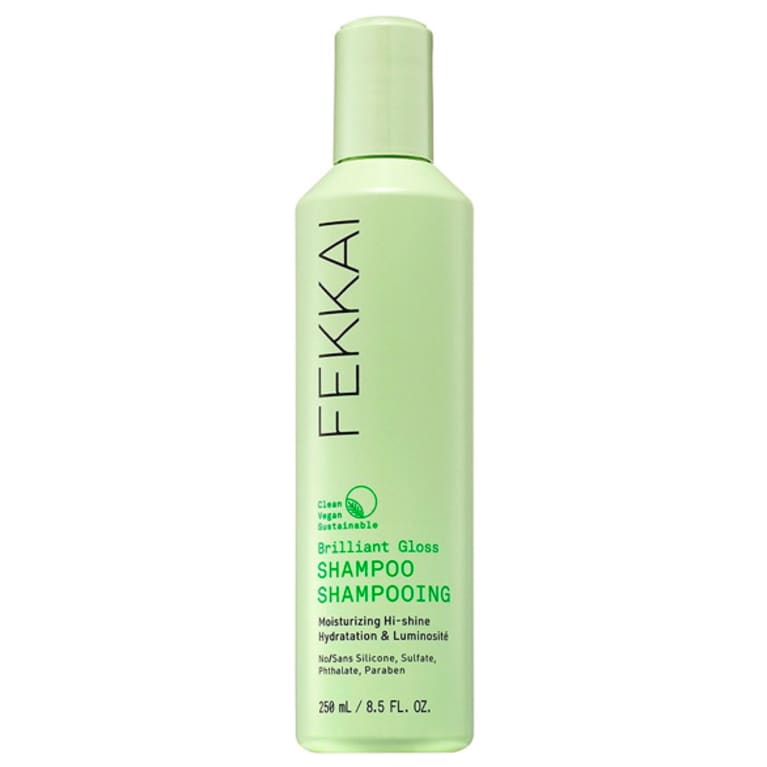 FEKKAI
Herbal Essences Honey Vitamin B Shampoo
Not only is this vetted and verified by the Environmental Working Group, but the formula is also endorsed by the Royal Botanical Gardens Kew, the world's leading expert on plants. Try it, and you'll see why: The blend of soothing honey, aloe, and B vitamins means your hair is protected and moisturized with each wash. 
Honey Vitamin B Shampoo, Herbal Essences ($5.99)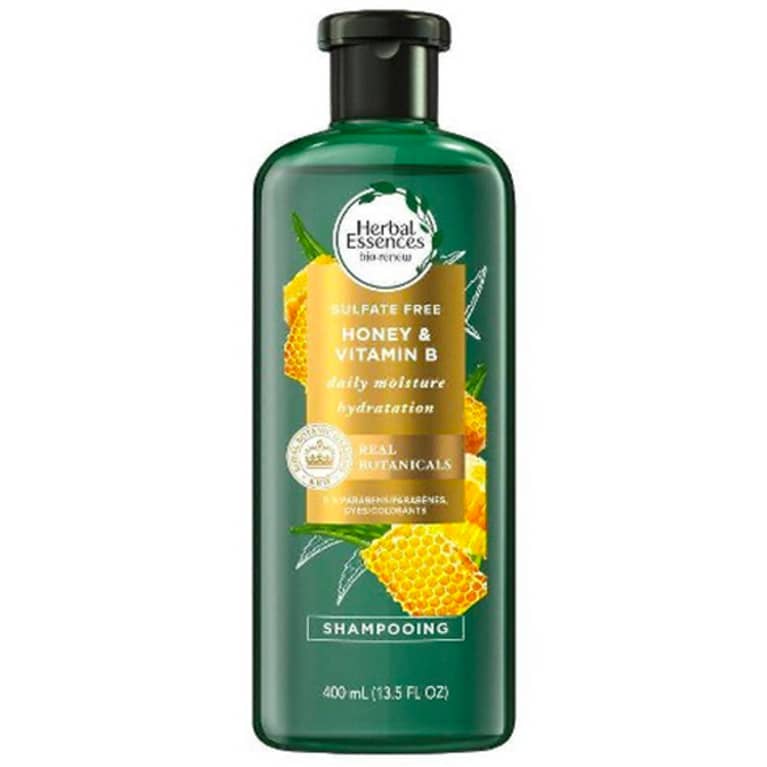 Herbal Essences
Odele Moisture Repair Shampoo
Dry, brittle strands are no match for this intensely repairing lather—it's chock-full of shine-inducing amino acids and protein, thanks to hydrolyzed quinoa, while aloe and glycerin deliver much-needed hydration to thirsty hair. That way, you can thoroughly cleanse your scalp without ever worrying about parched strands. 
Moisture Repair Shampoo, Odele ($11.99)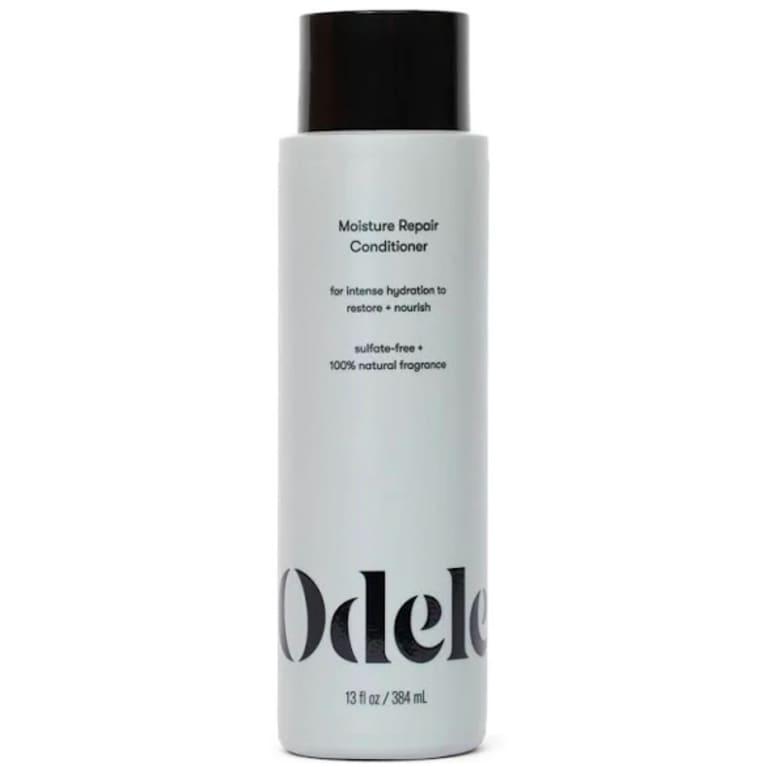 Odele
Hairstory New Wash
Yep, an expert-approved two-in-one wash is possible—just take a look at this shampoo-conditioner duo. It's detergent-free, relying on astringents like peppermint oil and evening primrose oil to lift buildup, and it calls on jojoba oil, aloe, and glycerin to coat the strands in moisture. Your scalp and hair will feel balanced, fresh, and aptly hydrated. 
New Wash, Hairstory ($40)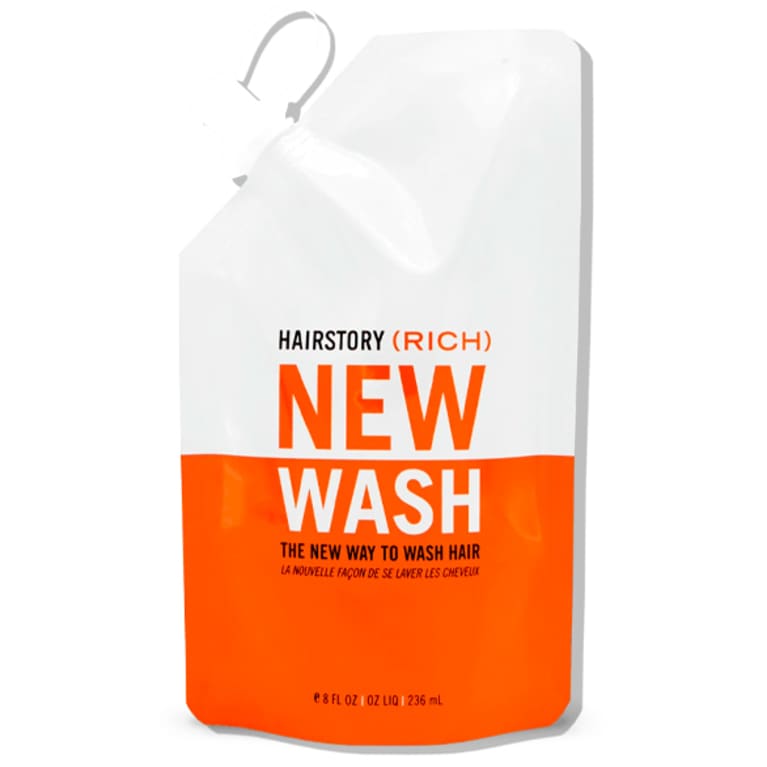 Hairstory
Prose Custom Shampoo
With this customizable shampoo, the choice is all yours: Opt for ingredients like peppermint extract, apple cider vinegar, silk proteins, honey, and more depending on your own hair goals. No matter your personal formula, rest assured each concoction is sulfate-free and gentle enough for sensitive scalps. 
Custom Shampoo, Prose ($25)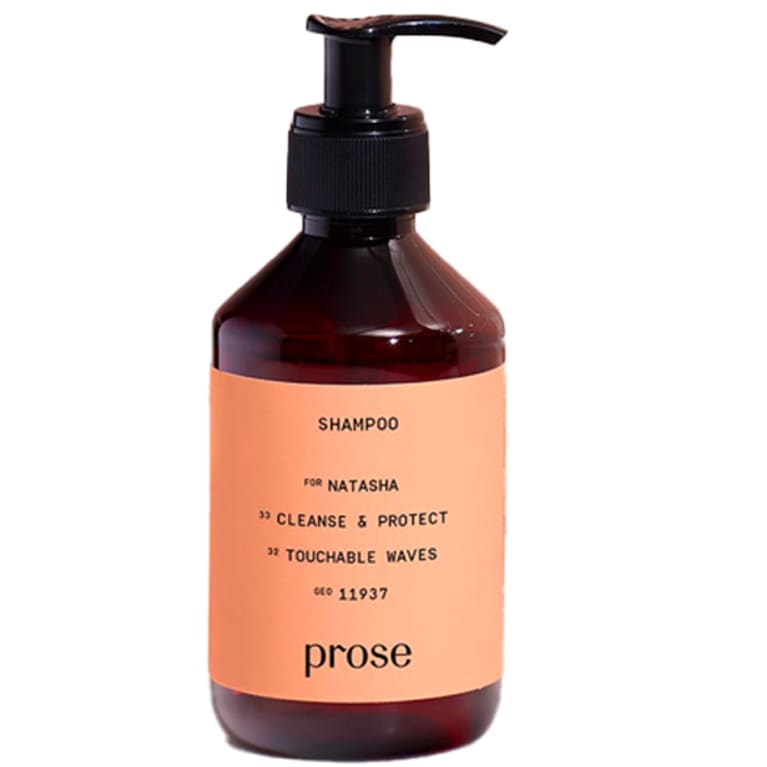 Prose
And do you want to turn your passion for wellbeing into a fulfilling career? Become a Certified Health Coach! Learn more here.
Advertisement